1 min to read
Rhiannon Frater - The First Days
More news on it soon, but the theme for this season is horror novels. The first horror novel of this theme that I've picked is The First Days. It is not my first zombie apocalypse book and it will probably not be my last.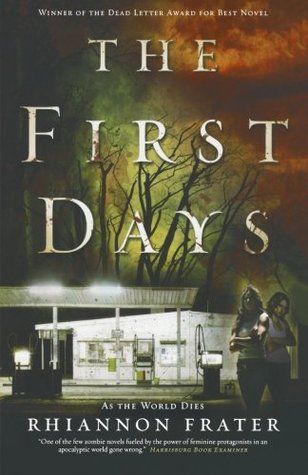 The premise of the story is the well known zombie apocalypse plot. A zombie breakout occurs, people get eaten while others survive. Mostly those with guns tend to survive. People start making small communities in order to defend better against the growing population of undead.
This book makes it all too unbelievable. The actions that people do, the way they behave. It makes almost no sense. What I missed in this book was some explanation on how the zombie apocalypse started. This information is not provided. Probably because it would be too unbelievable…
You see the characters develop throughout this book, they just don't do it much. They make stupid decisions and near the end of the book they've started obeying people that make stupid decisions. I guess that's development, right? Another thing: it seems that each character the reader meets becomes a love interest for a character who is already known.
There was a lot of action in this book, so it wasn't all bad. The action made me keep turning the pages. All in all, for me this is a ✩✩ book. I'm probably not going to read the rest of the trilogy.
Have you read The First Days? What is your opinion on it? Let me know by leaving a comment!