1 min to read
Review: Andy Weir - Artemis
Two books came out this year that I really wanted to read before the end of December. One of those books is Artemis, which is the second book of the author of _The Martian_. I am a big fan of that book, so I was eager to read this one. I finished it just now, so this post is hot off the press!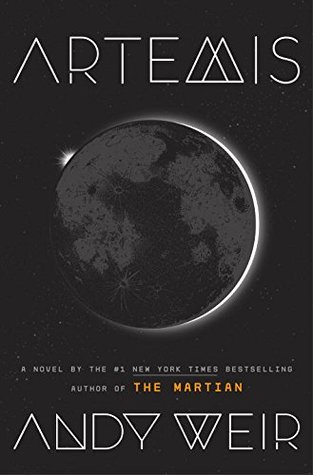 Artemis is another step in the galactic path Weir is paving. The first city on the moon. That's what the story is about. You heard me! Just like in his first book, Weir proves to be a real humorist. His scientific writing is a real treat.
So is this book good? Yes! For any writer's second book, this is a great book! However, Weir's first book is The Martian. And that sets the bar very high. My expectations were very, very high. And Artemis proved to be a great book. It just didn't fulfil my expectations. I can't explain it. I think it's just a personal thing.
After this book, I am really happy with Weir's books. Okay, this one might not have been at the same level as his first, but it's still a great book. Therefore, I rate it 4 stars. I wonder how his next books will be. I'm looking forward to it!
Have you read Artemis? What are your thoughts about this book? Let me know in the comments section!